19 Oct 2016
Nick Gibb MP, Minister of State for School Standards: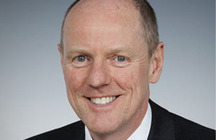 "I fully recognise the importance of languages to the business world and the value to pupils in developing fluency in a modern foreign language.
The government has worked hard to reverse the long term decline in the number of pupils studying a foreign language that began in 2004.
That is a key reason for introducing the English Baccalaureate performance measure.
This year almost half of pupils took a language at GCSE, up from 40% in 2010, but we want this proportion to be much higher.
Not only are we determined to see higher language entry rates, but we are determined to ensure all pupils receive excellent language teaching. For this reason, I look forward to seeing the Teaching Schools Council's report into effective modern foreign language pedagogy."
The above is a supporting statement on the occasion of the Speak to the Future Symposium: Speaking to a Global Future: THE LANGUAGES LANDSCAPE POST-BREXIT
read on behalf of the Minister by John Hopper, Curriculum Division, Department for Education, on Friday 14th October 2016.